About the Little Wing Stables Family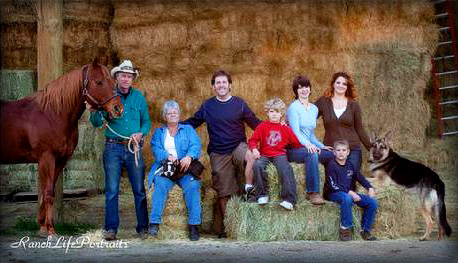 Welcome to Little Wing Stables, a Full Care Equine Boarding facility and Equine Founder & Laminitic Rehab Center conveniently located between San Francisco and Sacramento. Our mission is to provide personalized, quality equine care and nutrition at affordable rates in a safe and knowledgeable environment. We are a family owned/operated facility with 24 hour on-site management that has over 150 combined years of equine experience and a hands-on approach to equine health and well-being. We love horses, and we treat every horse at Little Wing like they are our own.

A Horse's health and safety comes first. Our primary goal is to provide clients a friendly relaxing place to enjoy the pleasures of horse ownership. Our family brings a lifetime of experience in Equine Health, training, showing, and farm maintenance and management to Little Wing Stables. We all work together as a synergistic team to assure a fun, friendly, safe environment.


The Little Wing Difference
Little Wing Stables offers 40 acres of healthy, green, irrigated pastures. We practice sound pasture management and strive to maintain a good balance of legumes and grasses. All our stable horses are turned out in appropriate rotating pastures during the day. Our hay program includes top-quality orchard grass, Teff Grass and alfalfa, adjusted to compliment each horse's dietary requirements. Our feed is locally grown and managed by professional hay growers with many years of experience in producing nutritious cops of equine feed. We are fortunate to have Lynn Seeley, 1 of the top 3 barefoot trimmers in the country, trim at our farm three times a month. He also offers clinics on trimming your own barefoot horse at our location. Our rehabilitaition services, specializing in hoof, leg and neurological disorders, are proven and effective.
Daily Pasture Turnout
Horses spend the day in green
pastures, socializing with their
stable-mates.
Top Quality Hay
We use only the best Teff Grass and alfalfa, adjusted for each horse's diet.
Barefoot Horse Expertise
Lynn Seeley, the top barefoot
trimmer in the USA, trims at
our farm 3 times per month.
Proven Rehab Programs
Specializing in rehab for hoof, leg
& neurological disorders, senior
retirement and special diets.