Equine Rehabilitation and Layup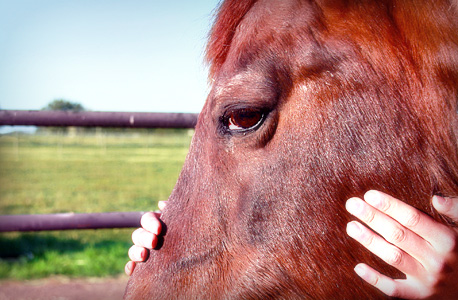 Little Wing Stables is a Equine Founder & Laminitic Rehab Center, specializing in rehabilitation for hoof, leg and neurological disorders and assisting in post-surgery/post-injury rehabilitation.

To date we have had many horses at Little Wing greatly improve and many have now fully recovered from various forms of equine ailments associated with the hoof or improper nutrition. We would love to share with you some of the success stories of our horses that are now enjoying a more fulfilling life. We would like to thank our boarders for sharing their success and contributing to the ongoing education of equine health and well being here at Little Wing Stables.

We also attribute a large part of our success rate to Lynn Seeley and his wife Mary Lee who graciously sees to each and every Founder and Laminitis case we have here as well as many other hoof ailments such as thin soles, ring bone, severe thrush and a milieu of other cases. We would love to have the room to put all of his success cases on our web site however his successes are just too large in number to have room for them all. The founder and lamanitic cases we do take on must follow Lynn's explicit instructions so as to assure success.

Give us a call or contact us online with any quesitons you may have. We look forward to sharing our success stories and discussing a custom program for you and your horses needs!


Daily Pasture Turnout
Horses spend the day in green
pastures, socializing with their
stable-mates.
Top Quality Hay
We use only the best Teff Grass and alfalfa, adjusted for each horse's diet.
Barefoot Horse Expertise
Lynn Seeley, one of the top 3
barefoot trimmers in the USA,
trims at our farm 3 times/month.
Proven Rehab Programs
Specializing in rehab for hoof, leg
& neurological disorders, senior
retirement and special diets.